---
Behind-the-Scenes: Venice Day 1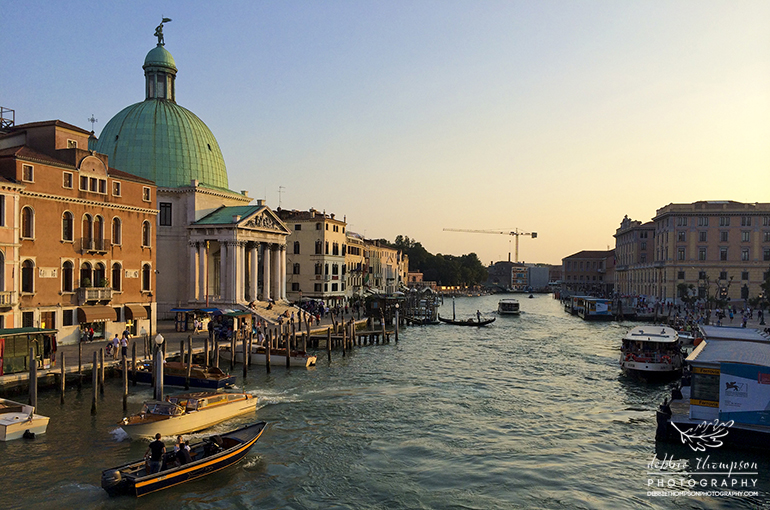 Today my travel buddy, Ruth, and I arrived in Venice! It's a first for both of us and I've been looking forward to finally visiting. After all, Italy is a photographer's paradise and one of my favorite places on the planet! Ruth has never been to Italy and I'm dying for her to experience this part of Europe…sadly, I know she would love the entire country, but this is better than nothing.
We were up early, finished cleaning our Paris apartment, and walked out the door at 7:00 am. It was a gorgeous Autumn morning and nothing could dampen our excitement, not even the broken wheel on Ruth's suitcase which slowed her down. We crossed the street to the entrance of our very familiar Metro station and hauled our bags down the stairs. We took the 7:00 am train and arrived at the airport an hour later. The easyJet check-in wasn't too hard to find and having never flown easyJet before, I wasn't sure what to expect, so we arrived three hours early and checked our bags as quickly as we could. Once that was all done and we had our seat confirmations in hand, we decided to wander around and do some window shopping. We both love European fashion and found plenty of lovely outfits to gaze at.
European fashion
Flying into Venice
Riding the vaporetto
Our flight departed at 11:10 am and we arrived and hour and 40 minutes later. On approach into Venice, we had a perfect view of the island and canals and the Strada Regionale that connects Venice to the mainland. We definitely aren't in France and England anymore because the warm, Mediterranean weather is not going to work so well for this shade-loving English girl. However, Ruth has already fallen madly in love with this suntan-making sunshine. Before we left the States, we purchased the Venice Pass and got it activated at the airport. The Venice Pass has a wifi option and if you want to pay for 24/7 wifi, you can! (Obviously, that was an easy sell for me so I can upload pictures while we're talking around.) We finally made it out of the airport with our bags and walked the long way from the terminal to the Vaporetto (Line 1) dock. We had to wait in the hot sun until our boat arrived, but it was worth it because as soon as Ruth walked on, her giddy-level quickly escalated. We sat right at the front, by the open window, and I thought it was the perfect spot…until my camera got splashed and my hair started to quickly turn into a giant birds nest from the humidity and salt water. Neither is good, but Ruth was in her happy place.
Sailing into Venice was magical. It was everything I had imagined and more. The afternoon sunshine sparkled on the water and gondolas surrounded us as we made our way up the Grand Canal. Finally, the Rialto Bridge came into view and that was our stop. We were surrounded by a maze of grand palaces, ancient squares, picturesque canals with ornate foot bridges, and gelato shops calling out to us. Finding our hotel wasn't supposed to be too difficult, but this is Venice and the streets resemble a plate of spaghetti. Once we found the right street leading us away from the canal, we soon found the "secret" courtyard and home to our beautiful, yellow, four star hotel. Location is everything and Hotel Al Codega is perfect since it is a five minute walk to the pier and five minutes to Piazza San Marco…and it doesn't require hauling luggage up steps or over bridges.
Sailing into Venice
The Rialto Bridge
Hotel Al Codega
Our hotel
Our room – before the bed was made into twins
Our room is beautiful and after asking room service to please separate our double bed, we headed out to go exploring and find a place to eat dinner. When in Italy, it's especially important to eat authentic food, so we headed away from the Grand Canal and went searching for a hole-in-the-wall "mom and pop" shop that would also be cheaper. Finally, we settled on Bar San Cassian because it was open and serving dinner early. I ordered spaghetti and Ruth ordered cannelloni. After we had ordered our food, we discovered that the restaurant wasn't managed by Italians and the cooks weren't Italian, so there went our "we're going to eat authentic" meal. We were really hungry, but the food was mediocre and that means we aren't going back. However, we will be going back to San Stae to indulge in more of their mouth-watering gelato.
It should be illegal…
Ruth trying to fit in like a local
A typical bridge
No caption necessary 🙂
Dinner is served – it looked better than it tasted
Bar San Cassian
The evening's warm breeze made us both say multiple times, "I feel like I'm finally on holiday!" It's true! There's just something relaxing about being in Italy because life goes so much slower and it's completely natural to imagine staying forever. We walked across so many beautiful bridges and down postcard alleys, and eventually arrived at Piazza San Marco just as the sun was setting, but not before taking a picture of the most disturbing sight on this beautiful island – McDonalds! Seriously?! And there were people eating there!! We're in VENICE!!!
Since neither of us have been here before, we wanted to stay out all night and glide down quiet canals in a gondola with a singing gondolier, but the wifi in our cozy hotel eventually brought us home.








Tomorrow we have a full day and I'm already dreading frying my pale skin in the sun, so I'm going to be hunting for a sun hat or our dream gondola ride is going to be a tad bit painful for the poor white girl famous for her oh, so, fair English skin. (It's all very amusing to Ruth.)
Good night from Venice!
Recommended Posts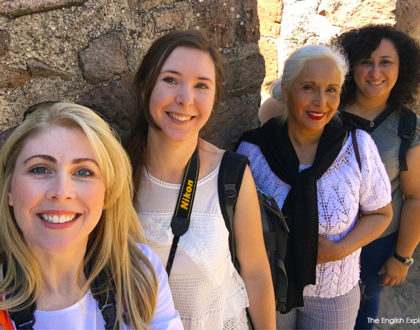 March 02, 2021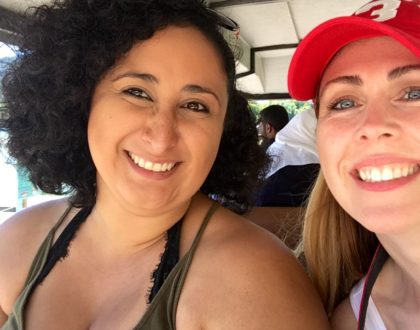 January 17, 2019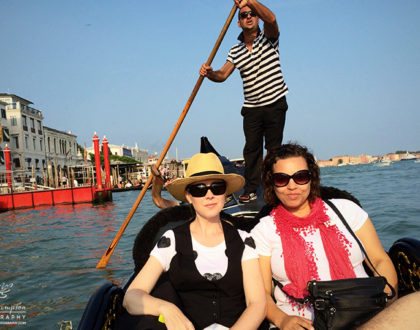 September 26, 2017