---
Behind-the-Scenes: Paris Day 2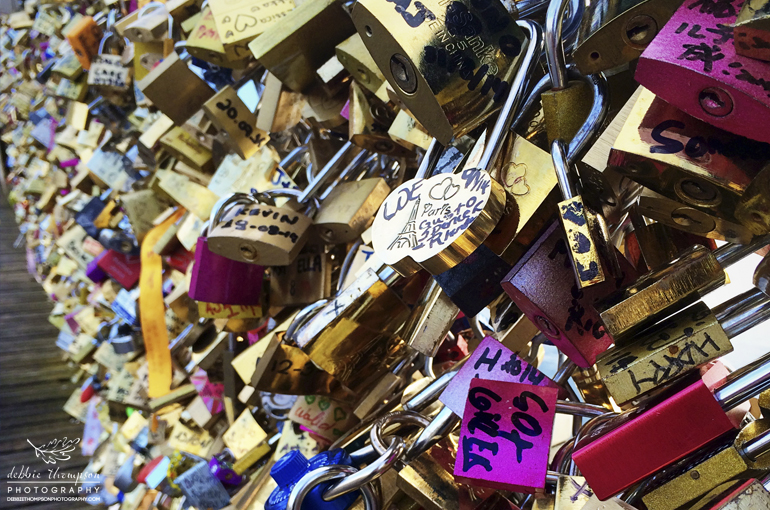 Today is day two of our European adventure accompanied by my iPhone pictures.
This trip isn't about sleeping in and wasting time in bed. Oh, no. This was our first full day in Paris and the agenda was full. Today our itinerary included a walking tour from Notre Dame Cathedral to the Pont des Arts Bridge, Conciergerie, and then a Metro ride across the city to Palais Garnier and Saint James Boutique, before taking a Big Bus tour and ending the day with a sunset visit to Montparnasse Tower, Paris's tallest building.
We were out of the apartment by 8:00 am. The streets were quiet, apart from the few tourists with the same plan as ours. It was a beautiful sunny morning. We walked along the Left Bank of the river, past a beautiful, old pub, until we arrived at Pont Neuf, the oldest standing bridge across the river Seine and one of the most beautiful. Our walk continued past the Institut de France to the world-famous "Love locks" bridge, Pont des Arts. I have wanted to photograph this bridge for a long time, so we took our time crossing. Once on the other side, we walked to the Conciergerie, a gothic, riverside fortress and French Revolution prison, housing Marie Antoinette's former cell. When we arrived at the Conciergerie, we found out it was closed for the season. Ruth and I are both Marie Antoinette enthusiasts, so we were sad to not be able to go inside. A few minutes later, I found a handsome man to cheer us up. His little red face was stuck to the side of a wall and a couple minutes later, I found him again this time he was blue. We both enjoyed having our picture taken with him.
A quiet street
Morning light on a cozy pub
Lovely French doors
Institut de France
Pont des Arts
Pont des Arts
My handsome French man
Pont Neuf
We headed back to our neighborhood Metro station, Saint-Michel/Notre-Dame, and activated our Paris Pass cards. Then we took the train a few stop north to the Palais Garnier (often referred to as the Opéra Garnier). The English tour didn't start until 11:30 am, so we decided to go inside anyway and see if we could walk around on our own. Yes, we could and even though the Opéra isn't included in the Paris Pass, it's worth the 14 Euros entrance fee. According to Wikipedia, the Palais Garnier is "probably the most famous opera house in the world, a symbol of Paris like Notre Dame Cathedral, the Louvre, or the Sacré Coeur Basilica." We didn't purchase the tour headset, and enjoyed walking around on our own, since we like to stay ahead of any large groups. While I waited at the bottom of the Grand Staircase for the perfect moment to take a picture when no one would be in my shot, Ruth went on ahead and started exploring. This incredibly gorgeous place had been on our "Must see" list, since finding pictures of the theatre's bright red seats online. Sometimes I go places just for that one picture I must take, however, I didn't fully realize, until we arrived, how opulent and stunning the entire building is. When I walked into the theatre, it took my breath away. I found a place to stand next to the handrail and used it as a tripod, so I could photograph the amazing red seats and balconies. (Photo tip: When inside the theatre, don't use a flash. You won't have a powerful enough flash to get good images, so turn it off and and use the handrail as a tripod. Bump up your camera's ISO as high as necessary. If you're using your phone, find support like the railing or a wall so you get in-focus images in low light.) 
We are learning our way around
Opéra Garnier
Opéra Garnier
Opéra Garnier
Opéra Garnier
Grand Staircase
Grand Foyer
The most beautiful red seats
The world-famous chandelier
The best morning light
At the Opéra Garnier there are so many places to photograph it could take hours to walk through the whole building if you don't hurry. The Grand Foyer was like a miniature version of Versailles' Hall of Mirrors. (Photo tip: On a sunny morning, the light on the south balcony, outside of the Grand Foyer, is amazing for pictures.) Before we could exit the Opéra, we had to go through the gift shop. It's another lovely photo op location. The ballet slippers and costumes hanging in the window were beautiful against the amazing light outside. Clearly, great light excites me…and the gift shop is definitely worth a visit.
Opéra Garnier gift shop
Opéra Garnier gift shop
Ballet souvenirs
Opéra Garnier gift shop
Ballet souvenirs
Opéra Garnier gift shop
After leaving the Opéra and crossing the street so I could check-in on my iPhone at the Apple store, we took the Metro to the Madeleine station. Ruth had been dreaming about buying a Saint James top and this was her moment to finally make her big purchase. However, before we arrived at the little boutique, we wandered by L'église de la Madeleine, a church and concert venue completed in 1842, and conceived as a pantheon in honor of Napoleon's armies. Neither of us could pass up this interesting-looking building with ornate bronze doors, so we went inside. It was worth the visit to see Joan of Arc's statue.
L'église de la Madeleine
The ornate brass doors
The ornate brass doors
Joan of Arc
We found the Saint James boutique and Ruth got busy trying on tops. There were so many color variations to pick from, but after her retail therapy, we were ready to eat. While walking back towards the Metro, we went past cojean, a healthy sandwich shop filled with local professionals on their lunch break. The pre-made sandwiches and salads looked really good. We both got a fresh mozzarella, tomato, and basil sandwich to-go and carried on walking.
Check in
Saint James boutique
Fresh and delicious
My lunch
Ruth's purchase
The Paris Pass is will save us time and money at popular attractions, but the down side is the Big Bus tour that's included. Big Bus isn't as user friendly as their competition, "Hop on…Hop off." Unlike "Hop on…Hop off," we couldn't get our Paris Pass voucher exchanged for tickets at any of the Big Bus stops around the city. Oh, no. That would be too easy. There's only one Big Bus Information Center in Paris and you must go to that office located at 11 Avenue de l'Opéra, 75001 to get your Big Bus voucher exchanged. The only up-side is that the Pyramides Metro station is directly outside of the office. Once we finally found the office and waited in line, we had our tickets and eventually our bus arrived. Since Big Bus isn't as accessible (the stops are typically in side streets and out-of-the-way locations, it's usually easier to find seats in the open top. We had front row, top seats and settled in for a relaxing tour of Paris. We road the full circuit and then got off at Notre Dame Cathedral, since that's across the street from our apartment.
Big Bus Information Center
Driving past the Louvre
The view from our bus
Champs Elysées
Arc de Triomphe
A beautiful museum
Eiffel Tower
Notre Dame
After a quick stop at home to get fresh camera batteries and jackets, we took the Metro to a new part of the city. I had never been to the Montparnasse Tower before and had been looking forward to taking sunset images of the Paris skyline. From the 56th floor observation deck, the view of the Eiffel Tower is lovely. (The Paris Pass doesn't include the Eiffel Tower, but it does include Montparnasse Tower.) I personally think the view from Montparnasse Tower is much nicer than from the top of the Eiffel Tower because when you're on the Eiffel Tower you can't see it. I know that sounds self-explanatory, but for all the times I've been to Paris, I had never visited Montparnasse Tower and the view which includes Paris's iconic landmark is that much more beautiful.
Our metro station
Montparnasse Tower
A one leaf pizza
Walking home
Paris at sunset
Once the light had gone and I had taken more than enough pictures to satisfy myself, we went back down and started looking for dinner. It didn't take long to find a pizzeria and quickly we found ourselves enjoying a cheese and one-leaf-basil pizza. It was hard to get back up and leave, after finally sitting down at the end of a long, but incredible day. We arrived home late, but we are excited because tomorrow we are going to London! That also means a very early start, since we have to catch the 6:00 am train to Gare de Nord, where we will then switch to EuroStar. We are both beyond excited, but I'm floating in the stratosphere, since it means I'm going home. Yes, it's just one day, but it's better than nothing!
Bonne nuit from Paris!
Recommended Posts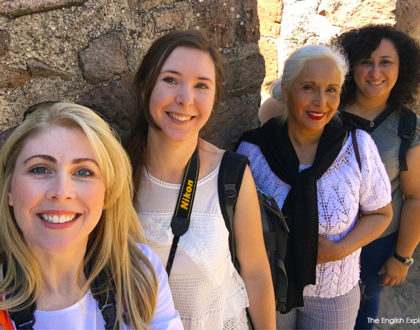 March 02, 2021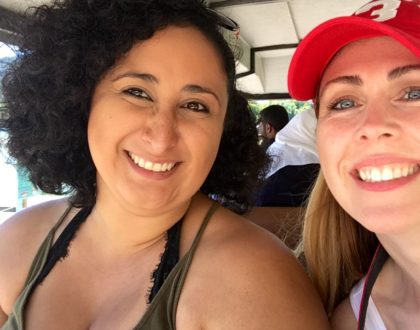 January 17, 2019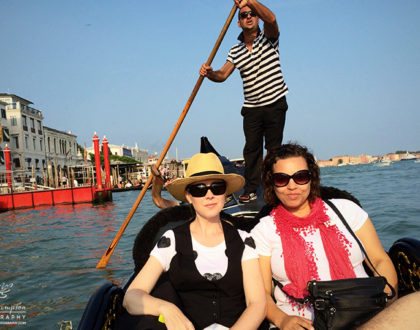 September 26, 2017