---
BEHIND-THE-SCENES: LONDON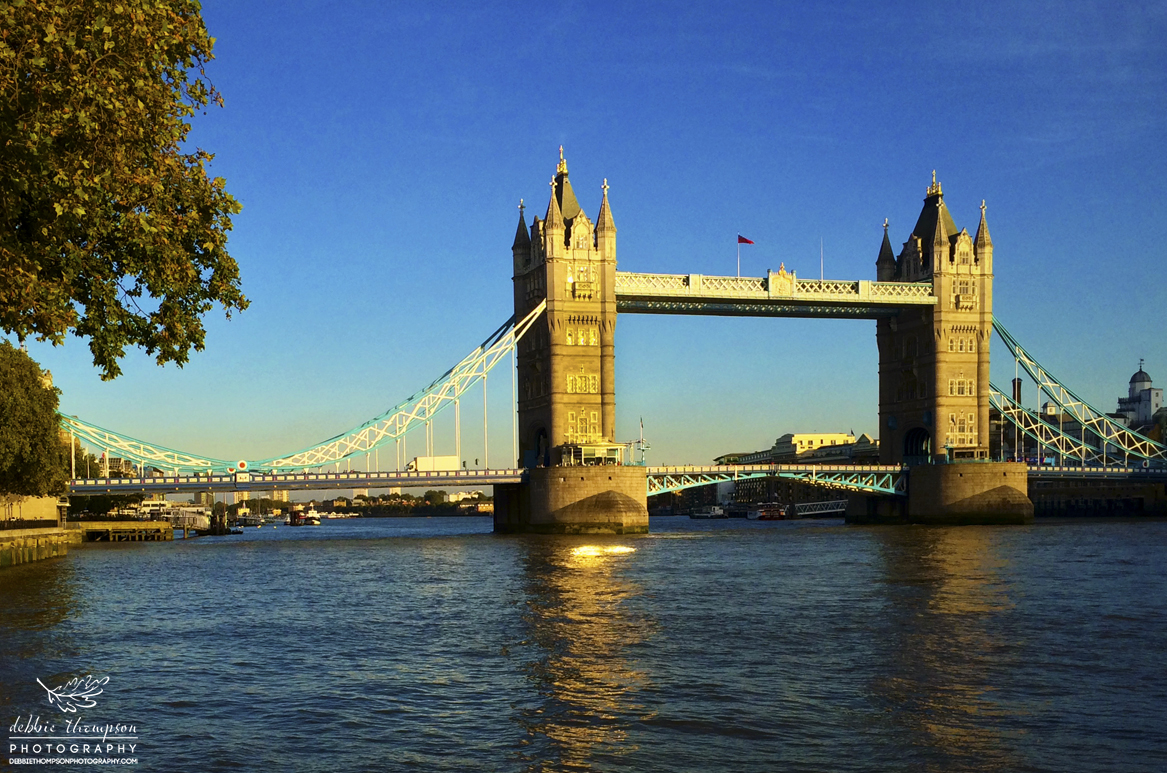 Behind each picture-perfect image I take with my professional camera, there are hundreds more I take with my iPhone. I consider my phone images equally as important because they capture "real life" – the fun, meaningful and sometimes mundane "things" that collectively bring the journey back to life each time I look at them. It could as simple as a slice or pizza with a fresh basil leaf in a Parisian pizzeria, or golden sunset shadows on the Tower of London, but no matter what they are, I remember.
This blog post is about just one of those unscripted iPhone real life moments, only this time the "moments" lasted for 34 hours! My last trip to London is going down in the history books for all the same reasons that unscripted reality TV sells…it was better than fiction.
Debbie & Ruth on the 07:15 train to London

The day started at 6:00 am as my travel buddy, Ruth, and I left our perfectly located Parisian flat, across the street from Notre Dame Cathedral, to take the RER to Gare de Nord and then catch our 7:15 am Eurostar train to London. The day was planned perfectly. After two hours and fifteen minutes on Eurostar, we would arrive at 8:32 am at St. Pancras. Once there, we would walk to King's Cross station, take the Tube to Green Park and be on time for our pre-booked 9:45 am Buckingham Palace State Room Tour. After having tea with the Queen and chatting to the rest of our long-lost relatives in the Throne Room, we would head over to Piccadilly Circus to do a spot of tourist shopping in the famous all-things-Union-Jack souvenir shop and then grab a much-anticipated egg salad and water cress sandwich and sponge cake with raspberry jam filling before walking the short distance to the Queen's Theatre for the 2:30 pm Les Misérables matinée on Shaftesbury Avenue. After our fill of incredible music and French-inspired patriotism, we'd go back to King's Cross, after popping into Tesco to pick up marzipan for my English Fruit Cakes, and then we'd once again have egg salad sandwiches and cream cake, but this time we'd eat at St. Pancras Station so we didn't miss our 7:01 pm train back to Paris. We'd get back to Gare de Nord at 10:17 pm and shortly after, we'd arrive back home to our cozy flat in the Latin Quarter. We were happy with the day's itinerary, which we had meticulously planned weeks before.
The day began as anticipated. Ruth, who can't stay awake on moving trains, was soon asleep, and me, the one who won't let myself sleep for fear I'll miss something, sat looking out my window watching the rolling hills become flat before we reached Calais and went underground. Once on the other side, I was home and Ruth, who had previously had visions of herself leading the train car in a rousing rendition of "God Save the Queen" finally woke up enough to go to the dining car to get a bowl of oatmeal.
St. Pancras Station was busy with morning travelers coming and going. Exotic destinations were listed on the departure and arrivals boards, and the only thing we did was visit the lovely clean toilets, exchange money, and listen to a man play the public piano, while trying to check in on our phones with the station's less than useful wifi, but we were happy, oh, so, very happy to be back in our beloved England.
St. James's Park



I once lived on Regent Street

We walked through the passageways and arrived in King's Cross Station, where we transferred to the Tube network and jumped on the Piccadilly Line to Green Park, then walked the rest of the way to Buckingham Palace. The Palace tour was everything I expected. Fantastic! Walking into the throne room was one of those incredible moments for me. I grew up in the 1980's when Di mania was at it's peak, so it was common to find me standing on my pony's stable roof top or riding in a garden produce cart "carriage" pulled by my sister, waving to my adoring subjects – my pets or friends – and pretending to be either the Queen or Princess Diana. Sadly, photography is strictly forbidden in the palace, so I wasn't able to take any pictures inside. However, I watched one tourist who thought he was sneaky and took several pictures, but was then caught and the guard deleted his images for him.
The font gates
The back garden of Buckingham Palace
The Palace grounds

The Palace grounds

The Palace grounds
The Palace's red carpet
For obvious reasons, Les Misérables is the longest running show on earth, and I've seen it three times now (twice in London and once in New York). It never gets old because the music is phenomenal. When the curtain closed at the end of the show, we didn't move right away; we were mentally fighting on the barricades somewhere in Paris, singing, "Do You Hear the People Sing?" Once we left the theatre, everything was still going splendidly, just like we had planned. We were tired, but it was 5:30 pm and according to the train ticket I found in my bag, we didn't leave until 08:32 (military time should have been the first clue!). I thought we had around two hours before our Eurostar train left, but, I went with what I read. The only problem is the ticket in my hand was page one of two and 08:32 was in fact the time we arrived in London earlier that morning. I knew our train left in the early evening, but seeing 08:32 didn't even register with me that I was reading the wrong ticket. Happily surprised, I broke the news to Ruth that we actually had a bit more time than I thought and since she wanted to stop by the Tower of London, we should go. So, off we went!
Les Misérables
Les Misérables – as spectacular as always

China Town
This toilet stall is occupied

Lunch and dinner
A modern London bus


Dutchess Kate
My future car
Piccadilly Circus
The evening was warm and the golden evening light was magical. We were so exhausted, but deliriously happy as we walked around the Tower. We were so fortunate to be there during the display of The art exhibition, Blood Swept Lands and Seas of Red, which marked one-hundred years since the first full day of Britain's involvement in WWI. Over 888,000 ceramic poppies spilled over the tower and filled the moat, each one representing a British military fatality during the war. It was a breathtaking sight, and we were so glad to have been able to see it in person. Afterward, we crossed the Tower Bridge before walking back by the Tower on our way to catch Tube back to St. Pancras. We arrived with time to spare and so, according to plan, we bought our dinner at the station and then made our way to the Eurostar check-in counter. We cleared customs and thought how easy that was with so few people. The little group behind the counter saw us coming. They said they see this all the time and we aren't the only ones to miss the train. You know, the last train of the day with no other way to get home. The train that left over an hour ago. Yes, the one that we were supposed to be on, but weren't! Yeah, we were still in London and the next train the following morning had room, but a ticket was over $300 per person. We were advised to go get a hotel and come back in the morning. (Great suggestion if you have $600 sitting around.) In-between hallucinations and denial, we stood there silently panicking, because we were stranded and tomorrow's schedule was packed with a fabulous day planned for a visit to the Muséee de Louvre and an excursion into the countryside to see Château de Fontainebleau. WE HAD TO GET BACK TONIGHT! We had nothing with us, aside from my iPhone charger and English plug adapter (smart thinking, I must say) and our bags of souvenirs. After what seemed like eternity, a woman suggested we take the bus that night. It was supposed to leave London at 10:00 pm. I've taken the bus once before, and this seemed like a perfect solution, but I was so afraid that Ruth was was going to blow my head off. After all, she didn't sign up for an all night bus ride and ferry crossing. Thankfully, she let me know that she was up for whatever came our way, and she wasn't upset at all. That was the only confirmation I needed. We were in this together and on the same page – this was an adventure!


















We found a woman who could tell us more about the bus option, however, she said she couldn't help us book tickets and that we'd have to do that ourselves, but it wasn't complicated. That's easy for her to say, as she sat behind a desk with a computer! My phone had limited data and the wifi in the station was too slow for me to get online to look for tickets, much less book them. A frantic Facebook message back to the States got my family researching. In the meantime, Ruth and I had set off to find the bus station and a Starbucks for their free wifi, to charge my critically low battery and to see if my family had successfully found tickets from the correct bus station and were actually able to purchase them. Starbucks' wifi didn't help much either, but we were able to receive a message from the States saying two tickets had been bought for us and the bus left in 20 minutes. We couldn't even download the tickets, but saved the confirmation number and took off running in the general direction of where the bus station was supposed to be. Finally, we saw the station sign lit up down the street and I left Ruth behind as I raced to get our tickets. I ran in and found the ticket office, waited behind two slow men, and then as I was called forward, Ruth ran in just as the staff closed the doors for the night. We made it! Barely! But, we made it! We were at the correct bus station, our tickets were issued, and we ran out of the room, searching for the terminal where our bus was about to depart. When we arrived, the waiting room was packed. Apparently, multiple busses used this room, because we could have very easily ended up on the way to Athens or Amsterdam. We promised each other that we would sit at the front of the bus so we could make the most of our exciting situation and Ruth could enjoy the ride in the dark from London to Dover where our bus would drive on the ferry and then by dawn, we'd have a sunrise view of Charles de Gaulle Airport. We were thrilled that we did actually make it out first in line when our bus number was called and, to our delight, not only did we get the two front right seats, but we had a USB port! My phone had power and there was wifi on the bus. Hello! That's all we needed. Forget about sleep and trying to stay warm without a blanket or jacket. We were alive, on a really nice bus that was a fraction of the train fare. Yes, we were going to drive all night, but we didn't have to spend $600 for a train plus an expensive hotel room. We were also going to take the ferry over the Channel, something Ruth could add to her list of lifetime accomplishments.
It was 2:00 am when we arrived in Dover, but Ruth can now say she crossed the English Channel on the Pride of Canterbury and we ate wonderful English comfort food in the middle of the night – a first for me. (Even in university I managed to go to bed every night, but once.) When we sailed out of the harbor, I thought about when The Herald of Free Enterprise capsized back in March 1987, when the car bay doors were left open. Once we were out to sea, I figured we were doomed either way, so no use worrying about it.
Early morning view from our front row seats
Our bus leaving us at CDG
We arrived at Paris Charles de Gaulle around 5:00 am, but the excitement didn't end. The bus trip was over, but our train riding marathon was about to begin. Keep in mind, we hadn't slept much the night before we left Paris, then we had spent all day walking around London, and now we had just skipped a whole night's sleep. I've never had a drop of alcohol in my life, but I now know what it feels like to be drunk. This is how it went: we already highly disliked Charles de Gaulle Airport (that's another story), so we were anxious to get out of there. We finally found the train ticket machines, made change, and purchased the tickets to get from the airport back to our flat. However, once we got to the train platform, we had two options – the slow train or the fast one. Simply put, it means one stops three times vs. 10 times on the hour and fifteen-minute journey into the city. We wanted the fast train, but instead ended up on the slow train, and didn't realize it until it was too late. That means our trip was going to take much longer. Great! We laughed, but weren't all too amused. We got home, showered, and headed back to the station to take the train to Gare de Nord to get a different train to Château de Fontainebleau. We ended up on the right track, but on the fast train, which doesn't stop at Gare de Nord! It went all the way back to the AIRPORT! One hour and 15 minutes later, we arrived at the airport, got off, turned around and took the slow train all the way back… After stopping at every single station between the airport and the moon. Yes, that was our entire morning and a good part of the afternoon gone. We were now professional train riders, and looked with pity at the new tourists fumbling with their bags and looking lost as they read departure signs and maps. We even tried to help the really lost looking ones, because we now knew everything there was to know about the slow train, the fast train, and the departure times. What more could we ask for, other than full-time employment and tips?
Finally, we made it to Gare de Nord, where we then had to purchase a separate ticket for this part of the journey. The tickets for outside of Paris zones 1-5 are sold on different machines, so we tried to wake up enough to mentally function. The only problem was, our bodies moved, but our brains were still back in bed two nights ago. We asked for help in the ticket office and were directed to the machine and told what to buy. Great! We can do that. I had detailed instructions in my itinerary on what we were supposed to do and what we needed, however, sleep deprivation turned reading them into pure Greek. We both purchased tickets and soon 20 zone 1-5 tickets were spitting out and into our hands! What on earth were we going to do with 10 tickets each?! We only needed one! Back into the office we went, panicking because the last train was about to leave and the Château would be closing in a couple of hours. Yeah, we wanted our 16 Euros back, but we didn't have time to stand in line again. We spent another 16 Euros for the correct tickets and off we ran. We finally found our platform, jumped on the train, and in disbelief that we made it, we sat there in the red velvet cushioned seats staring at each other trying to decide if we should breath a sigh of relief now or later. After all, we had to get back home later that night and that meant another train, either home or back to the airport. I am pleased to say we made it home without any further excitement, collapsed happily into our beds, and slept for a full 12 hours that night.
This unplanned adventure is one of our best memories from this trip. Everything worked out in the end, and we have a great story because of it.
All images on this blog are copyrighted. Please do not download, print, or use them. Contact me to purchase images on this site. Thank you!
Recommended Posts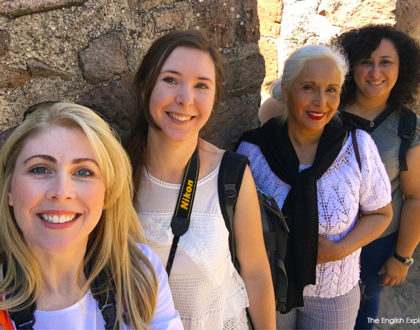 March 02, 2021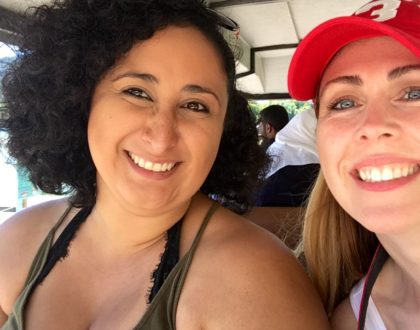 January 17, 2019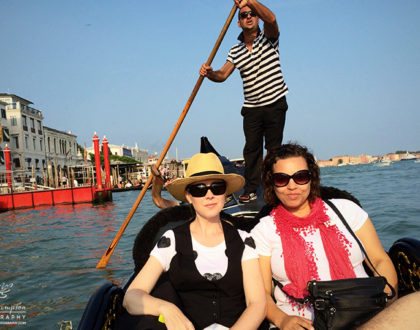 September 26, 2017