---
GREECE & THE EASTERN MEDITERRANEAN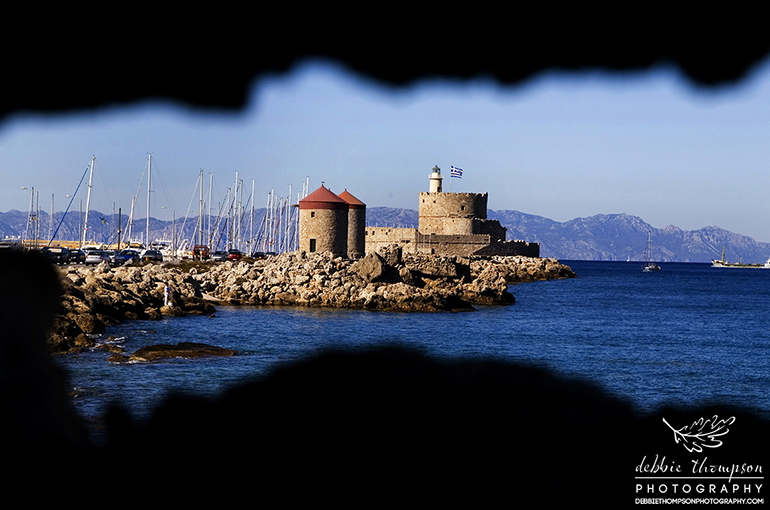 In October 2007, my husband and I took our first cruise and loved it. I especially loved it because it was a fast and easy way to see a lot of places in only 12 days. We stayed four extra days in Rome to make the most of a new city.
Before booking, I did a lot of research since there are so many cruise lines to pick from. I wanted the best quality with the best excursions and read all kinds of reviews. I settled on Royal Caribbean International, since they've been voted best cruise line for the price. I wasn't looking for a "party ship" because I'm just happy to wake up in a new country and go on fantastic excursions with my camera…and have great food.
Between days at sea, we stopped at:
Rome, Italy (roundtrip)
Mykonos, Greece
Kuşadasi, Turkey
Rhodes, Greece
Limassol, Cyprus
Alexandria & Cairo, Egypt
Athens, Greece
Naples & Capri, Italy
Legend of the Seas is considered one of Royal's "small" ships and it's the perfect size for docking at small ports. Ourselves and one other couple were the only young people on the ship. The majority of passengers were older, since it was a longer cruise and the itinerary was geared towards adventurous people without kids – Egypt was the most anticipated stop.
Legend of the Seas is small compared to her sister ships which are floating cities. I've cruised with Royal Caribbean four times and I love the this small ship. And I'm happy to say that Legend is even better now, since she recently had a complete update.








Rome is a lovely city. For some reason, I never expected all of the historical locations to be within walking distance from each other. For those who don't want to walk everywhere, there's a good subway and bus service.



























Our first stop was Mykonos, Greece. Due to choppy water, we remained anchored near shore and couldn't take a tender into port. I was so disappointed to miss photographing this beautiful place and spent the next 10 hours walking around hoping we'd get the all clear to go ashore.


Kuşadasi, Turkey was our next port of call, but we didn't spend much time there. Instead, we booked an excursion to mountain village about an hour away. I like to see how the locals live vs. wandering around all of the typical tourist traps. Even if I'm on an official RCI excursion, I still do it my way, as best as I can – for me, it's all about the photography and learning about the local history and culture.




















Rhodes, Greece is gorgeous and I could live there quite happily…until I got island fever and found myself on a ferry headed to another exotic Greek isle.




















Limassol, Cyprus was hot in October, so I can only image the sunburn I'd get in Summer.





Alexandria & Cairo, Egypt was the highly-anticipated port of call. Security was a big concern (even back in 2007), so an armed guard rode on each bus. We drove two hours to Cairo and held on for dear life. Lets just say, after visiting many developing countries, I thought I'd seen it all. Apparently not. The bottom line…the population thinks the government should pay for rubbish removal; and the government thinks the population should pay for it. In the end, no one wins and the city ends up covered in filth. If you can look past what you're walking on, you will find some beautiful places.



















Athens, Greece was a sad day. It wasn't until I was walking up to the Acropolis that I made the awful discovery that my compact flash card was back in my room on the ship. This is right up there with a women going into labor in the car! Lets just say, I was desperately asking every decent human being with a "big camera" if they had an extra card I could buy…I was even willing to donate a kidney! Anything! In the end, Athens didn't come through for me and I spent the rest of the day imaging all of the pictures I could be taking. On the bright side, the tourist traps didn't excite me too much, and once back on the ship, I did capture the darkest clouds I'd seen in recent memory – if only I had known that they were the introduction to the most violent storm I'd roll around through. Mind numbing sea sickness was right before us and 50% of the crew and 75% of the passengers would spend the next 24 hours just wishing we could sink to the bottom of the sea. (I've never been sea sick before, but with waves over 15 feet, there's always a first time.) If I wouldn't have felt so sick, I would have been one of the few people blowing around on deck.


Naples & Capri, Italy was the PEFECT ending to an incredible cruise. We decided to take a small boat across to Capri and explore this Italian paradise instead of staying on the mainland. We were not disappointed! Capri is located in the Tyrrhenian Sea off the Sorrentine Peninsula, on the south side of the Gulf of Naples. It has been a resort since the time of the Roman Republic.

















This cruise was the beginning of my love affair with getting on a ship and waking up in a new country…but, then again, anything which involves travel with my camera is my cup of tea – no matter the style.
Recommended Posts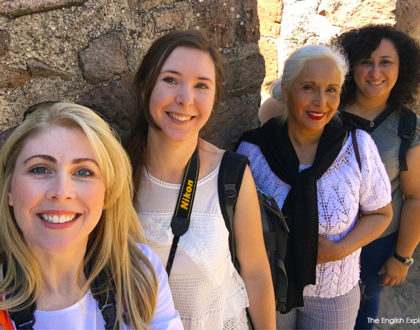 March 02, 2021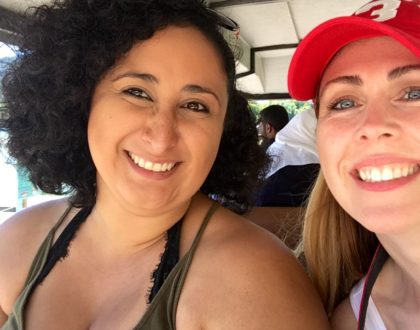 January 17, 2019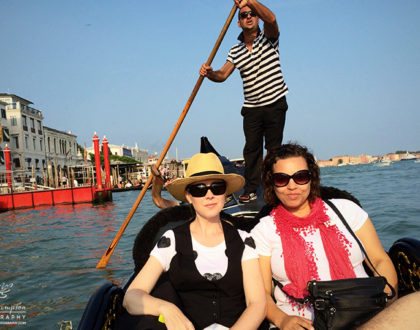 September 26, 2017